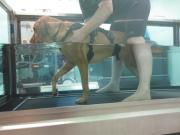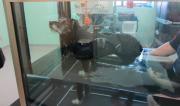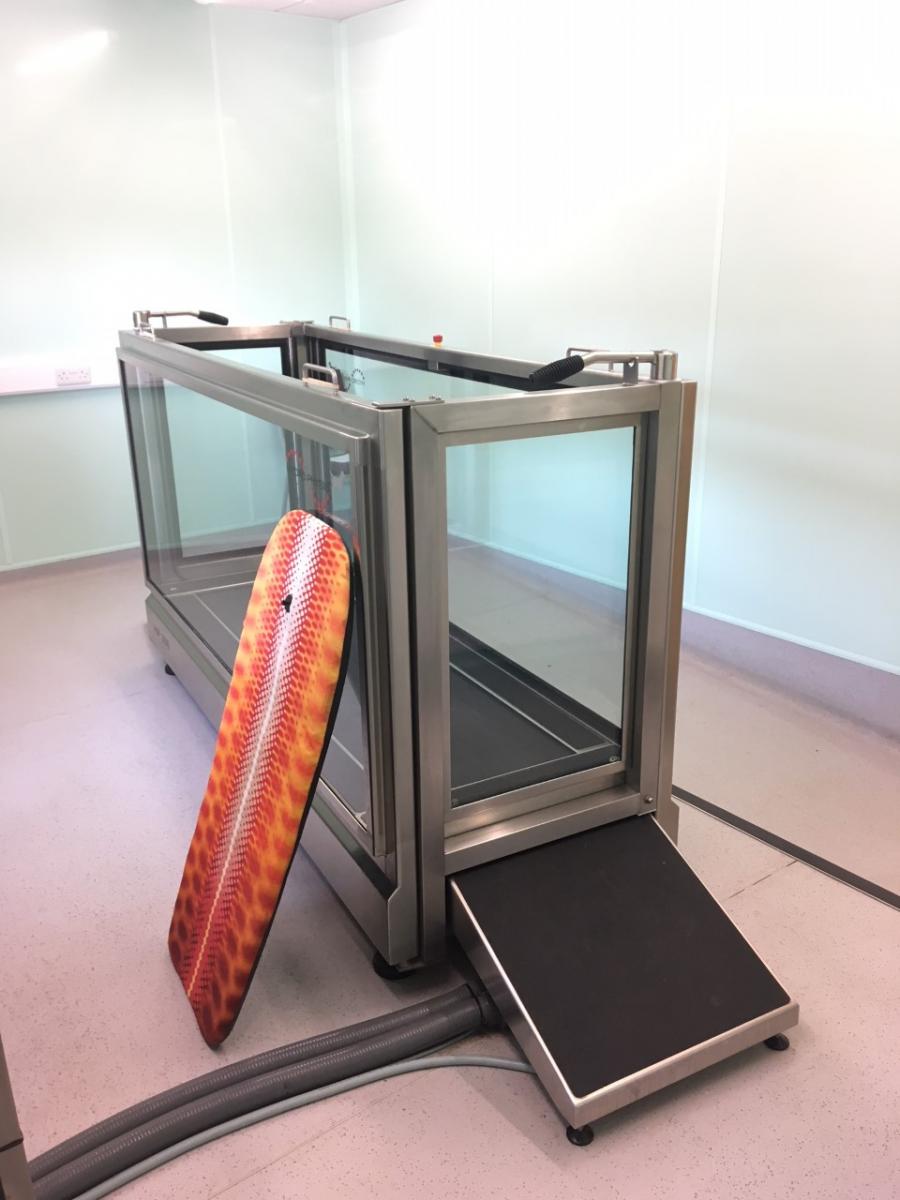 Hydrotherapy
In Greek, the word "hydrotherapy" means "water healing." Dogs can benefit from water therapy in the same way humans do.
Our onsite water treadmill utilises the properties of buoyancy and resistance. It is especially useful for animals who have undergone surgery and are starting a rehab regime, those who are carrying a few extra pounds and would benefit from exercise that is not detrimental to their bones and joints, and for those suffering from osteoarthritis. 
Each hydrotherapy session will be tailored to an individual dog's condition and fitness level. An assessment of the dog's condition will be made and the treatment given at each session recorded, thus, enabling us to monitor the progress. 
If you think your dog would benefit from hydrotherapy then please contact the practice.