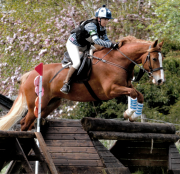 Here at St Boniface Equine Vets, we believe prevention is better than cure!
Thats why we are pleased to bring you our Healthy Horse Club. The HHC covers the main preventative health issues of your horse, to ensure a long and happy life. The HHC does not cover treatment for unexpected illnesses or accidents – you will need an insurance policy to be covered for these eventualities. 
The HHC offers varying levels of preventative treatment cover, including worming programmes, vaccinations, dental treatments and blood tests.
If you would like to discuss this further, please do not hesitate to contact us.