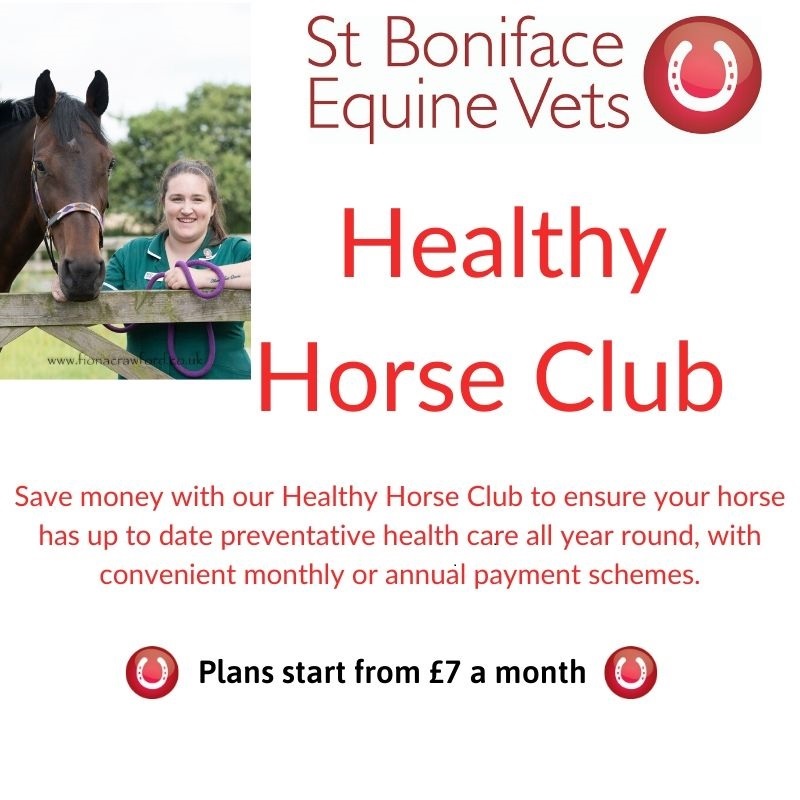 Join our Healthy Horse Club to ensure your horse has up to date preventative health care all year round, with convenient monthly or annual payment schemes.Being part of the Healthy Horse Club gives you access to discounts on other products and services from our practice.
Our Equine Health Plan is not insurance, but it is designed to work alongside your current equine insurance, providing preventative cover.
With three levels of cover, you can choose a bespoke plan to suit you and your horse.
Click here to sign up to one of our plans today 
Click here to view our leaflet showing all that is inlcuded in the plans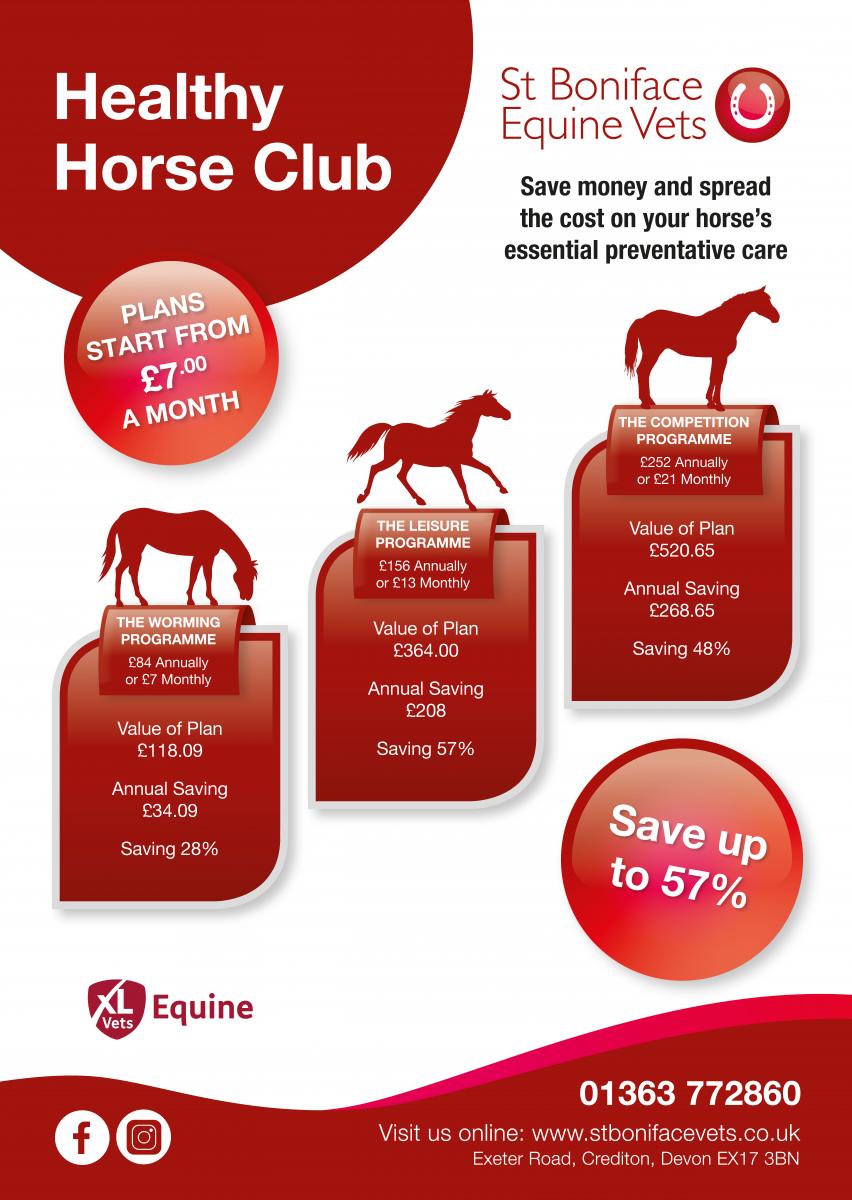 For more information, please give us a call on 01363 772860, email us or drop into the clinic for a chat; we are more than happy to outline the benefits for your horse and provide more information on the different levels of health plans that we offer.