Vets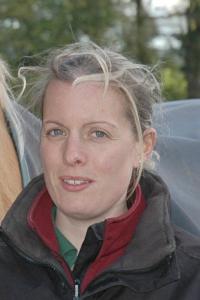 Clare qualified from Bristol in 2006 and started work in a mixed practice in Hampshire.  She moved to Devon in 2009 and has been at St Boniface since 2014.
Clare leads the equine team at St Boniface and enjoys looking after all horses from small ponies to competition horses.  She has a particular interest in sports horse performance management and is always happy to discuss ways to improve your competitive performance.
 
Outside of work, Clare is usually found riding her horses Bart and Dori, and you may bump into them at local dressage competitions.
 
Originally from Devon and growing up in the farming community, in Cheriton Bishop, Kate studied at QE before heading to the University of Nottingham in 2010.
 
After graduating, in May 2015, she began working in a busy mixed practice in Penzance; mainly a large animal vet.  It was here, Kate developed a passion for equine medicine and wound management.
 
In her spare time Kate enjoys spending time with her family walking on the moors with her Spaniel, Charlie, riding horses and baking.
 
Hattie graduated from Nottingham Vet School in July 2018 and joined the team soon after. Hattie is originally from Newmarket in Suffolk, but having worked with racehorses she decided that the rolling hills of Devon were much more appealing.
Her favourite part about being a vet is problem solving, and working with clients to achieve the best outcome for each individual case. Hattie loves travelling and her adventures have taken her to The Gambia, where she completed some research into working horses and donkeys, and to Australia where she learned to play polocrosse and went cattle mustering on horseback.
Outside of work Hattie enjoys running, and although she does not own a horse currently, she hopes to get back in the saddle soon!