'Our new Lifetime Care Club plans offer significant savings and allows for the cost of preventative care treatments to be spread over convenient monthly payments.'
The Lifetime Care Club offers a simple, affordable way for you to protect your pets against preventable diseases, by making sure your pet's vaccinations, parasite control and general health are all up-to-date.
To request a leaflet, please email us or pop into the practice.
Pet Health Plans are not pet insurance: They include the regular things - like vaccinations, flea, worm and parasite treatments, health checks and advice in an easy, interest free low cost monthly payment plan - the things that pet insurance doesn't cover.
Plans start from only £12.00 a month with cover for adult dogs and adult cats (prices are based on weight) and cover for kittens and puppies. The puppy and kitten plans also include discounts on your pets neutering.
Whatever stage in life your pet is at, the Lifetime Care Club is designed to adapt to your pets needs from puppy or kitten, right through to adulthood.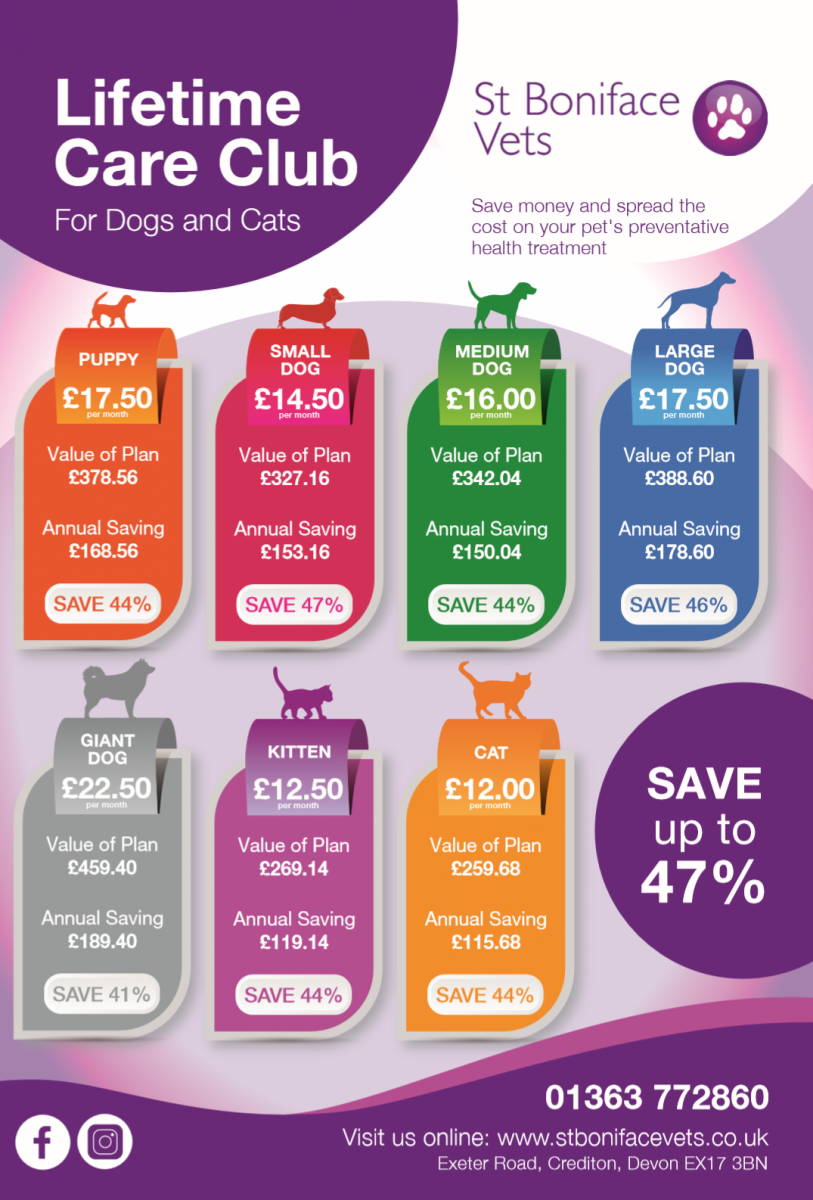 For more information, please give us a call on 01363 772860, email us or drop into the clinic for a chat; we are more than happy to outline the benefits for your pet and provide more information on the different levels of health plans that they offer.