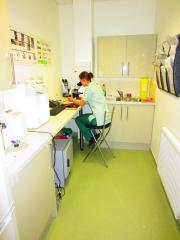 We have a well equipped lab with facilities to perform routine haematology, biochemistry blood tests and urine analysis.
We also carry testing kits for canine and feline pancreatitis.
For the rapid and accurate selection of treatments for conditions such as ear and skin infections we perform slide preparations for cytology.