Welcome to the St Boniface Equine Vets range of Equine Supplements 
The result of extensive research and development with world leading Professors, Vets and Horse Professionals. Our collaborative approach focuses on equine health and wellbeing, certified and sustainable ingredients together with scientific formulations for maximum nutritional and performance benefits to the horse.
All St Boniface Equine Vets Products are guaranteed from the inside out. A palatability guarantee is included on all products. Each of the individual ingredients within the product are fully traceable and batch controlled.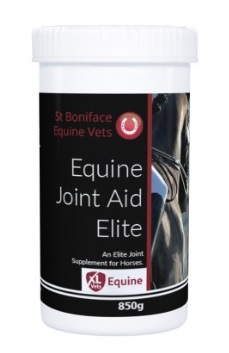 Equine Joint Aid Elite
One of the most powerful equine joint supplements currently available in the UK
Widely used at the highest levels of competition, eventing and racing
Key ingredients: Boswellia Serrata, Chondroitin Sulphate, Hyaluronic Acid, Glucosamine HCI (99% pure) and MSM
Ideal for maintenance joint support and young, growing horses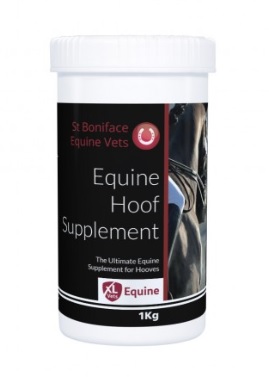 Equine Hoof Supplement
A unique formulation of essential ingredients for hoof growth and structure.
Includes a balance of vitamins and amino acids to ensure optimum bio-availability.
99% pure biotin, methionine and zinc oxide
Money - back guarantee if you are not convinced there is a difference after 150 days (3 tub) course.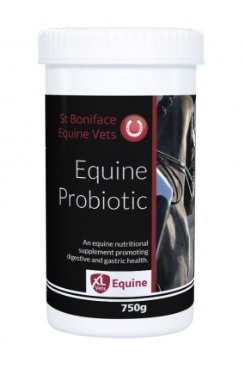 Equine Probiotic
A concentrated probiotic and prebiotic
Mint flavoured so highly palatable
Safe for long-term use
Ideal for horses post-surgery / after antibiotic treatment
Ideal for horses recovering from diarrhoea / after worming treatment
A great way to maintain optimum gastric conditions in your horse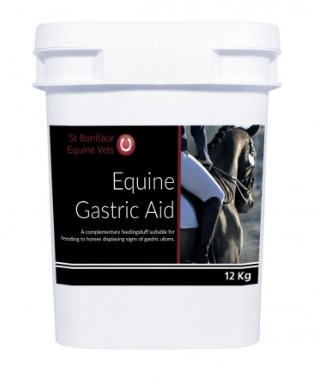 Equine Gastric Aid
Assists in maintaining optimum gut health and function
Promotes weight gain by allowing maximum utilization of feed
Key ingredients: prebiotics, probiotics, amino acids and seaweed extract
Ideal for competition horses, horses who are prone to stress and horses are suffering from gastric ulceration
Free 10-day trial sample tub available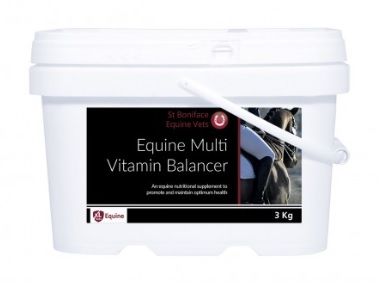 Equine Multi Vitamin Balancer
A low sugar equine nutritional supplement formulated to promote and maintain optimum horse health
Highly cost effective to feed long-term in place of a feed balancer
Ideal for horses on restricted feeding / box rest / horses and ponies suffering from laminitis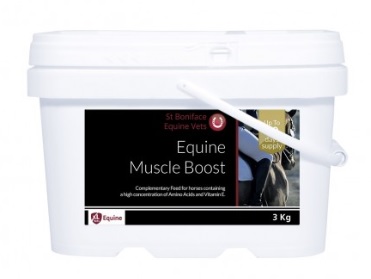 ​
Equine Muscle Boost
A pellet supplement for horses which helps to increase lean muscle mass
Key ingredients: 18 amino acids and vitamin E
Recommended for young horses pre-training, horses on low sugar diets and those in rehabilitation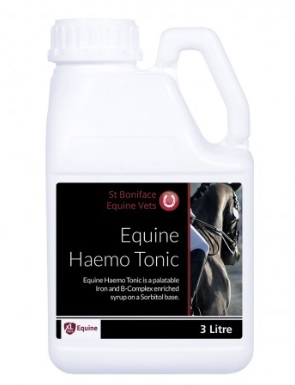 Equine Haemo Tonic
An extremely palatable Iron and B-Complex enriched syrup on a Sorbitol base
Helps to maintain healthy blood composition
Can improve lethargy in horses
Ideal for post-viral / post-operative recovery and horses returning to work / competition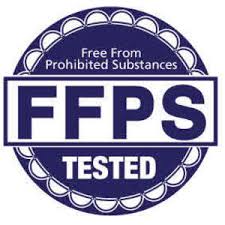 All St Boniface Equine Vets Products on this page are FFPS tested. This symbol certifies that the product concerned has been tested in one of the world's internationally trusted drug surveillance laboratories against the presence of Naturally Occurring Prohibated Substances before being released onto the market. The FFPS TESTED symbol does not represent a blanket guarantee that the product is safe for feeding to all competition horses in all disciplines in any country. For full details of the FFPS programme please click here
If you would like any more information on our Equine Products please contact us on 01363 772860 or info@stbonifacevets.co.uk