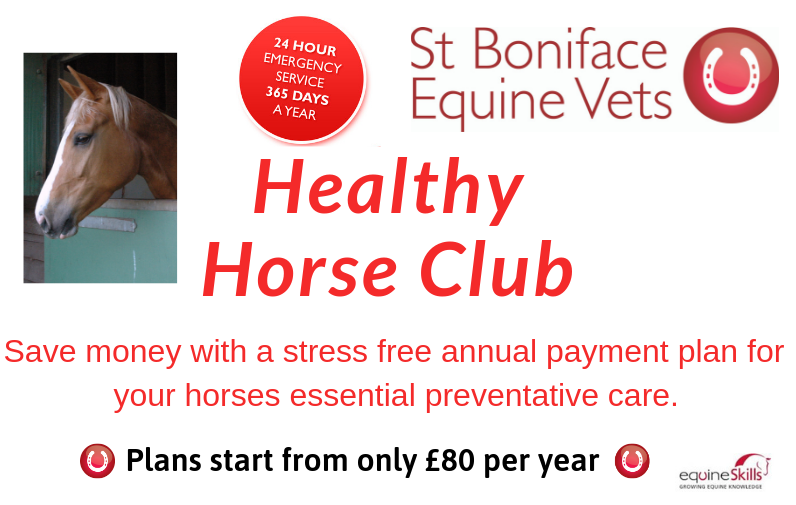 The Healthy Horse Club provides you with your horse's preventative healthcare needs, and allows you to make one, easy, annual payment. Not only this, being in the Healthy Horse Club gives you access to discounts on other products and services from our practice.
Our Equine Health Plan is not insurance, but it is designed to work alongside your current equine insurance, providing preventative cover.
With three levels of cover, you can choose a bespoke plan to suit you and your horse.
To find out more, click the link to the leaflet below, or give us a call on 01363 772860.